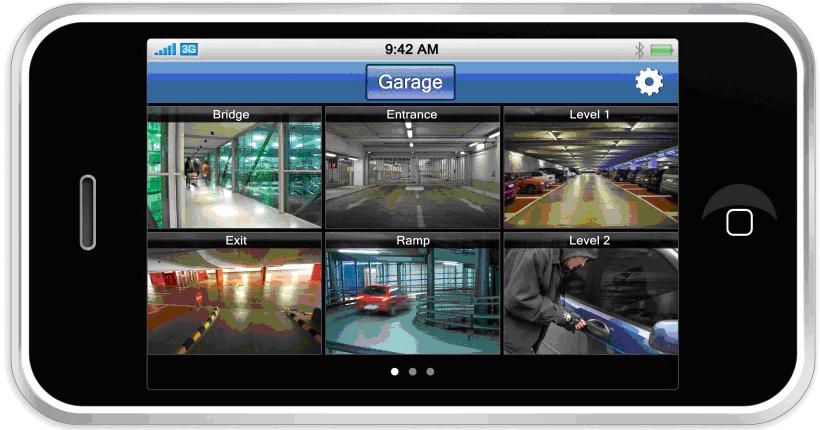 JVC demonstrated instant integration with a key iPhone/iPod touch mobile video application developer and the versatile convenience of its video surveillance products at the Milestone Integration Platform Symposium (MIPS 2009) held earlier this month in Las Vegas. JVC crowned its presence at the symposium by capturing the prestigious MIPS Manufacturer of the Year award for their line of embedded network video recorders (NVRs), the
VR-N1600U and VR-N900U, and complete line of IP network cameras
.
Milestone MIPS is the annual forum for open architecture IP video surveillance advocates to evaluate the state of the IP video surveillance industry and demonstrate plug and play applications. JVC is a founding partner in the MIPS forum having participated in every one since inception four years ago.
Together with Lextech Labs, developer of the mobile video surveillance application iRa Pro for iPhone and iPod touch, JVC demonstrated that seamless integration with their widely popular 16-channel VR-N1600U and 9-channel VR-N900U Network Video Recorders is easily achieved through the open architecture API.
In a demonstration on the MIPS show floor, JVC allowed Lextech Labs to log in to one of its VR-N1600U recorders by simply entering a URL into its iRa Pro application on an iPhone. Using the familiar touch interface, the iPhone immediately accessed the video and the group watched as the surveillance cameras located on the opposite coast were controlled remotely. The Lextech software indicates whether the camera is PTZ or static and allows direct control of camera positioning with exceptional video quality and minimal lag.
Read the whole article @
JVC
Get a
Free iPhone
! Yes, that is correct! Stay away from the hassles of earning enough to pay for it for you can get it the simple way .... straight to your doorstep! Free! Interested? Then find out how to get a
Free iPhone
!